Independent Travel
Salzburg is ideally located for travel. Whether you prefer swimming, hiking, biking, climbing, or skiing, Salzburg is the perfect location for any activity.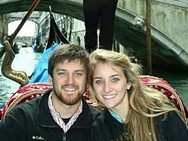 In addition to organized field trips, you will have plenty of time for independent travel on weekends and during the mid-semester break.
Weekend Travel
Friday classes normally end in the early afternoon. This allows for quite a bit of time for travel, especially since practical night trains (often with sleeping compartments) are available to major European destinations.
Weekends in Paris, Venice, Budapest, and Prague are quite manageable and also very affordable, especially if you have a rail pass. Discount airlines have brought these and many other destinations even closer with quick and convenient flights.
Mid-Semester Travel
You will be able to make more extensive travel plans during the one-week mid-semester break. This time will also be an opportunity to gather on-site information that can be integrated with your course work.
Practical Information
Information on travel (such as prices, rail passes, budget flights) changes frequently. We will provide up-to-date information with your pre-departure bulletin
Austria's Destinations
You do not have to travel outside Austria for extraordinary sites. The country offers a tremendous variety of different landscapes and cultural experiences. From spectacular Alpine sites to picturesque historical cities like Innsbruck and Graz, you will enjoy breathtaking natural beauty and visual encounters with Austria's heritage.
Local Trips
For shorter trips there are many interesting places in the immediate surroundings of Salzburg.
Some of Austria's major ski resorts are located in the province of Salzburg - easily accessible by train or bus. You can hike the Alps, see the world's largest Ice Caves, or descend into the depths of the Dürnberg Salt Mines.
There are also numerous lakes close by.